"There is real poetry in their playing and attention given to small details of the phrasing"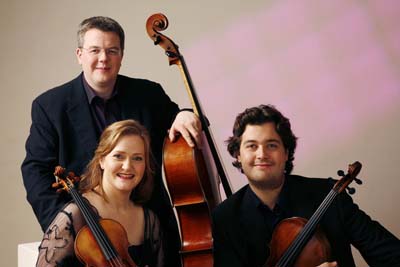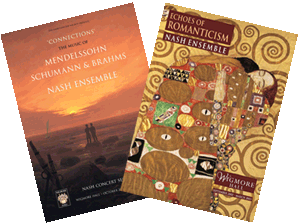 Nash Ensemble

Resident Chamber Ensemble at Wigmore Hall
short biography: (306 words)
"The Nash are chamber music royalty." The Sunday Times
The Nash Ensemble, Resident Chamber Ensemble at Wigmore Hall since 2010, is acclaimed for its adventurous programming and virtuoso performances. It presents works from Haydn to the avant-garde, and is a major contributor towards the recognition and promotion of contemporary composers: by the end of the 2016/17 season the group will have premièred over 300 new works, of which well over 200 have been specially commissioned from 225 different composers.
An impressive collection of recordings illustrates the same varied and colourful combination of classical masterpieces, little-known neglected gems and important contemporary works. Recent releases include a CD of Hollywood composers for Hyperion, Harrison Birtwistle's The Moth Requiem for Signum Classics and a chamber music CD of works by Max Bruch for Hyperion. In June the Nash will record works by Ernst von Dohnányi and there are plans for a recording of chamber works by Julian Anderson for NMC.
The main theme for the 2017/18 Wigmore Series is 'The French Connection', juxtaposing music from Stravinsky's French period with music by Saint-Saëns, Fauré, Debussy, Ravel, Poulenc and Milhaud. The Ensemble's annual selection of the best of British contemporary music - Nash Inventions on 20th September - includes Alexander Goehr's latest chamber work (a Wigmore Hall commission for the Ensemble), Harrison Birtwistle's single movement Trio, Peter Maxwell Davies's acclaimed String Quintet, and another new Nash commission - a Quintet for clarinet and strings by John Casken.
Recent highlights have included concerts in Turkey, France, Belgium, Germany, Switzerland and Italy. The Ensemble broadcasts regularly for the BBC including Radio 3 and appearances at the BBC Proms.
The Nash Ensemble has won numerous accolades including The Edinburgh Festival Critics award 'for general artistic excellence' and two Royal Philharmonic Society awards in the chamber music category "for the breadth of its taste and its immaculate performance of a wide range of music."