"There is real poetry in their playing and attention given to small details of the phrasing"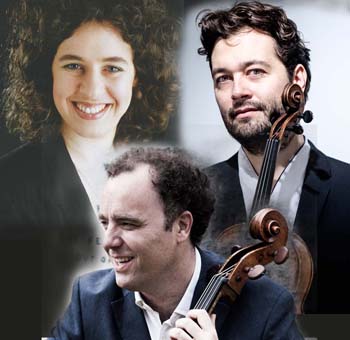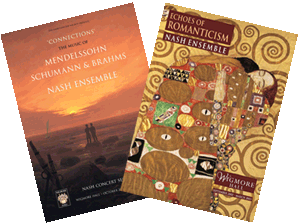 Nash Ensemble

Resident Chamber Ensemble at Wigmore Hall
short biography: (335 words)
"The Nash are chamber music royalty." The Sunday Times
The Nash Ensemble, Resident Chamber Ensemble at Wigmore Hall since 2010, is acclaimed for its adventurous programming and virtuoso performances. It presents works from Haydn to the avant-garde, and is a major contributor towards the recognition and promotion of contemporary composers. By the end of the 2019/20 season the group will have premièred over 300 new works by 225 different composers of which 215 have been especially commissioned.
An impressive collection of recordings illustrates the same varied and colourful combination of classical masterpieces, little-known neglected gems and important contemporary works. Contemporary recordings receiving much acclaim include chamber works by Harrison Birtwistle and Julian Anderson. Notable recordings for Hyperion include a series of works by British composers of the first half of the 20th century, including those by Benjamin Britten, Arnold Bax, Frank Bridge and Vaughan Williams. Other recordings include Mozart and Beethoven string quintets; chamber works by Schumann and Saint-Saëns; works by Czech composers incarcerated in the Theresienstadt concentration camp between 1941 and 1945 and a CD of Bruch's string quintets and octet which was nominated for a Gramophone award.
Since 1979 it has presented an acclaimed series every season at Wigmore Hall exploring the many facets of the chamber music and vocal repertoire. In the 2021-2022 season the group will celebrate the extraordinary legacy of the renowned pianist Dame Myra Hess and her famous National Gallery lunchtime concerts in WWII. The annual Nash Inventions concert on March 22nd 2022 will focus on the 90th birthday year of the eminent composer Alexander Goehr including a new work commissioned by Wigmore Hall especially for the occasion.
Recent highlights have included concerts in Turkey, France, Belgium, Germany, Switzerland and Italy. The Ensemble broadcasts regularly for the BBC including appearances at the BBC Proms.
The Nash Ensemble has won numerous accolades including The Edinburgh Festival Critics award 'for general artistic excellence' and two Royal Philharmonic Society awards in the chamber music category "for the breadth of its taste and its immaculate performance of a wide range of music."